Our goal at MAST is simple… to provide the best financial and business services to charter schools in Michigan and beyond.
With full transparency, purposeful accuracy, and genuine authenticity we help schools, just like yours, create a financial foundation that goes beyond reporting, budgeting, and bookkeeping. We are a strategic partner with your vision and dreams at the top of our minds.
MAST is the only professional services firm that genuinely understands how charter schools function from the inside out. We believe that an integrated approach is critical to ensuring that all departments within a school are moving in the same direction to achieve the same end goal. We align ourselves with your goals, so that all aspects of your financial plan support the ultimate vision for your school.
With MAST, you get to work with real people, who speak in real terms, and happen to be really good at what they do. If you're serious about creating financial stability through reliable information you can trust, so you can make the best possible decisions for your school, then you've come to the right place.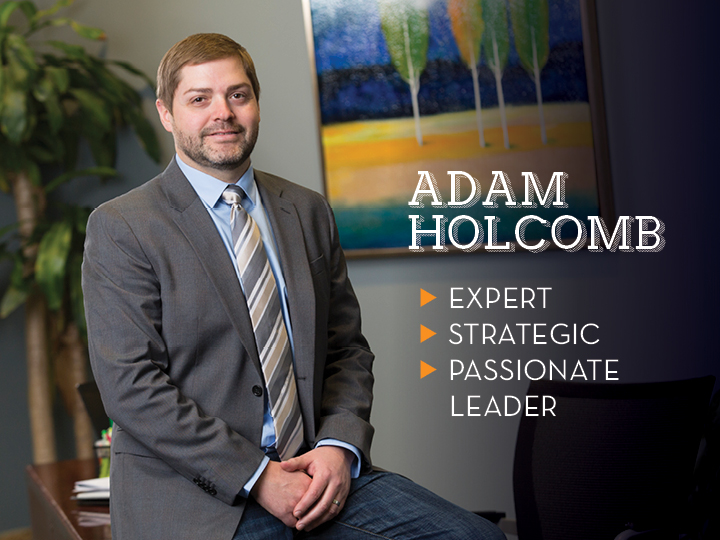 Adam Holcomb, CPA
PRESIDENT & CEO
Adam Holcomb has over a decade of experience in charter school finance and has a passion for supporting boards with financial operations and strategic planning. Adam is an expert in everything pertaining to school finances; from developing school budgets to back office support, to short-term and long-term financing, to strategic financial planning. In addition to his knowledge in finance, he understands how all departments within the school work together, and the importance that perspective brings to creating an integrated strategic plan for carrying out the board's vision.
Adam received his B.S. in Accounting from Central Michigan University. He is currently a member of the Michigan Association of Certified Public Accountants and the American Institute of Certified Public Accountants.